Baldwinsville, NY Garage & Overhead Door Maintenance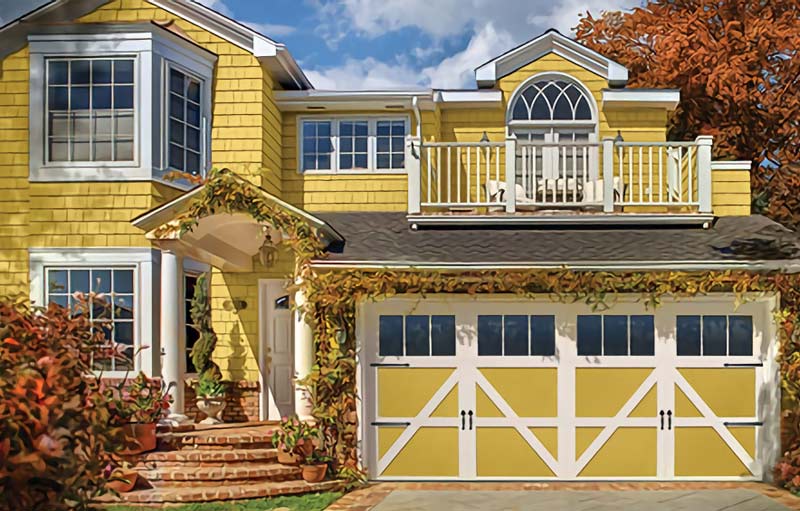 From the minor problems like garage door's inability to close to complex repairs like broken or immovable door, our professionally trained team of technicians are always on standby to help. Whatever the issue with your garage or overhead's door—big or small, we shall provide expert services, solutions, and advice when you need them the most. More importantly, at Wayne Dalton of Syracuse, you don't choose between prices and the quality of our services—we offer both. That's why we have grown to be the darling of many clients seeking garage and overhead door maintenance services. Here are some reasons why we have been experiencing a stream of comeback and new clients.
Fast and Affordable Garage Door Maintenance Services in Baldwinsville
If you are true to the saying—time is money, then you've landed to the perfect partner. At Wayne Dalton of Syracuse, we don't only take this as a statement—it's one of our guiding principles. That's why we always offer hassle-free, affordable, and professional garage door maintenance and repair services to maintain your door at optimum working conditions.
Top-Notch Overhead Door Maintenance Services
We don't cut corners at Wayne Dalton of Syracuse; we straighten them. We've been delivering quality services to our clients. This is why our clients base has expanded with just word of mouth. When you get garage or overhead door maintenance services with us, you will enjoy friendly, professional, and expert services from qualified and certified technicians who fully understand what they're doing. Our professionals will always make sure that your door maintains that stunning look and lasts as long as desired through constant maintenance and repair services that you might need.
Professional Residential and Commercial Baldwinsville Overhead Door Maintenance Services
Whether you require residential or commercial garage door maintenance, our team of experienced technicians is well trained in all industry-related door maintenance, installation, and repairs and provides solutions to all your needs.
Based on your availability in Baldwinsville, NY, we shall schedule an appointment at affordable prices. At Wayne Dalton of Syracuse, our services are our word and will. And our clients enjoy both of them—be sure to get prompt and reliable services whenever you need them.
For more information about professional garage Door and Overhead Door maintenance in Baldwinsville, NY, Contact us today.