Cortland, NY Garage Door Repair

Wayne Dalton has always provided the highest quality garage doors in Cortland, with no shortage of pride. We offer options including a superior range of styles and materials than our competitors, and a level of service that includes the reliable engineering that you expect. With Wayne Dalton, you can rest assured that you're receiving an exceptional product. However, even the best engineered machines will malfunction from time to time. Happily, we are pleased to offer our garage door repair services in Cortland.
If your garage door or electric opener is in need of repair, the experienced technicians at Wayne Dalton have both the knowledge and the skill necessary to repair any issue within a reasonable time frame. We have been leaders in the garage door industry in Cortland for a good, long time, and we've managed to pick up a thing or two along the way when it comes to keeping our customers happy. Wayne Dalton has always been proud to ensure that our garage door repair services are absolutely second to none.
About Our Garage Door Repair in Cortland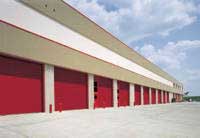 We will even perform preventative maintenance throughout the life of your Cortland garage door. With our preventative maintenance services, we can reduce the number of times our customers need to call on us for garage door repair. We will send a skilled technician to your home or business as many times per year as you would like, to perform routine service checks to your garage doors and all related equipment. The ultimate goal of our preventative maintenance services is to always help prolong the life of your Cortland garage door.
Contact Wayne Dalton for Premiere Cortland Garage Door Repairs Today
Through a long history, Wayne Dalton of Cortland has earned a level of experience that allows us to provide a superior product. We have worked extremely hard to grow into a company with an impressive record in Cortland, so if you should ever require garage door repair, just call us. We're always happy to hear from you.