Finger Lakes Overhead Doors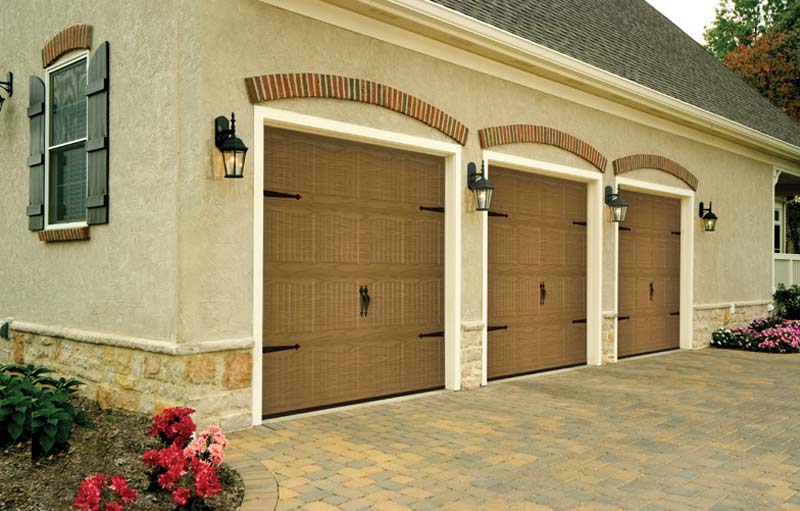 Whether you are looking to spruce up the curb appeal of your Finger Lakes home or need to replace a malfunctioning garage door, Wayne Dalton of Syracuse has a garage door that will fit your needs. We carry a large range of overhead doors so that homeowners and business owners can make us their one-stop garage door solution. In addition to keeping a well-stocked showroom, Wayne Dalton also works with a variety of manufacturers so we can provide our customers with a large array of overhead doors in all types of materials and strengths. You name it, we can find it.
Benefits of High-Quality Overhead Doors in Finger Lakes
Your garage door not only closes your garage but if you have an attached garage it also protects your home. A high-quality overhead door will add increased security to your home as well as curb appeal. An old garage door can easily drag down the overall appearance of your home, even if you have recently invested in new siding or roofing. In addition, high-quality overhead doors add insulation to your garage which can help lower your home heating bills or at the very least ensure that your car stays a bit toastier while not in use.
Overhead Door Repairs
One of the advantages of working with Wayne Dalton of Syracuse is that we provide installation, repair, and annual maintenance on all the garage doors we sell. Our technicians are able to assess and repair any issues that may arise with your overhead door. We also recommend an annual maintenance service that can help protect your garage door from damage and lengthen its lifespan so that you get the most out of your investment. Ready to buy a new overhead door in Finger Lakes? Head down to our showroom at Wayne Dalton of Syracuse and discover your new door today.