Geneva, NY Garage & Overhead Door Maintenance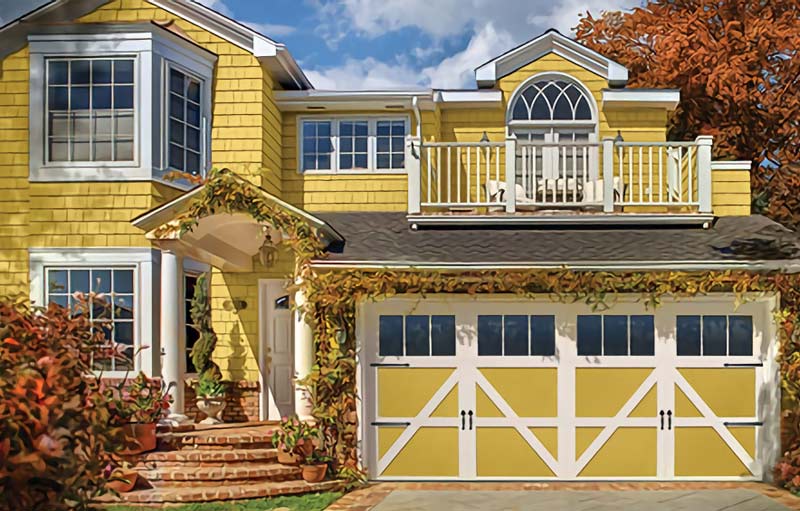 With several moving parts, your overhead door or garage door system is susceptible to myriad damages or malfunctions.While most people choose to ignore the issues with their garage door or overhead door, we at Wayne-Dalton of Syracuse acknowledge the need to pay critical attention to them. Ignoring these problems will eventually cost you a hefty price in the long run.
Experience Next-Gen Overhead Door & Garage Door Maintenance
Wayne-Dalton of Syracuse has a well-established garage door maintenance and overhead door maintenance program that will help prevent irreversible damage long before it happens. We have a large team of professionals who will visit your home or business premise to deliver an expert assessment of your maintenance needs. They will use their skills and knowledge in garage door maintenance and overhead door maintenance combined with the recent technology in the industry to deliver meaningful outcomes.
Contact us today if you're looking to prevent a costly and unexpected garage door or overhead door replacement with a carefully planned and simple maintenance program for your home or business premise in Geneva, NY.
With Us, Quality Services is Always a Guarantee
The least you can expect from us is quality service delivered to you in a timely and professional manner. When our technicians are at your property, you will be their boss. They will respond to every one of your needs and ensure that you will not need garage or overhead door maintenance service for a long while before they leave your property.
We are a Garage Door Maintenance Provider You Can Trust
Overhead and garage doors have a sophisticated system with several parts to operate effectively. With mighty cables, pressurized bars, and tight springs, these repairs should be done by a CDI-trained and certified professional to guarantee quality and safety. If done inappropriately, the issue can transform into a bigger and costlier problem to eliminate.
When you choose Wayne-Dalton of Syracuse, you choose peace of mind and dependable service.
Contact Us For Garage Door Maintenance in Geneva Today!
If you live within the Geneva area of New York and are looking for garage door maintenance and overhead maintenance service, look no further than Wayne-Dalton of Syracuse. Our team of certified professionals will respond to each of your needs in detail at the most competitive rates in the industry.