Geneva, NY Garage Door Repair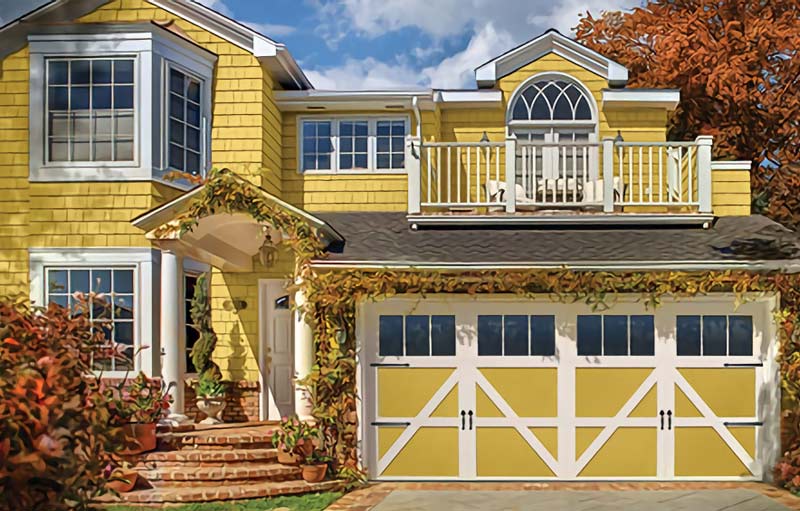 Your garage door is not something you probably think about often. In fact, you may not give it any thought until suddenly it quits working and you find yourself in need of garage door repair in Geneva, NY. When that time comes, you want to make sure you choose a reputable overhead door repair company that can quickly and accurately fix your door. Wayne Dalton of Syracuse prides itself in offering our customers access to local technicians who only have one goal- to get your garage door up and running again.
Security and Safety: What You Should Expect from your Garage Door
A broken garage door is a huge issue for a number of reasons. First off, it is a major inconvenience. Most of the time if you need overhead door repair it means that your vehicle is either stuck in or outside of your garage. Neither is an ideal situation, especially in Geneva, NY where the weather can be volatile during the spring and winter months.
However, a broken garage door is also a security risk. If the spring is malfunctioning it could fall on someone and potentially injure a family member, your vehicle, or other property. On the other hand, if it won't go down or is bent, it could pose a security threat as someone may be able to access your home. You can solve both problems by calling Wayne Dalton of Syracuse. We will promptly send out a trained overhead garage door repair technician, diagnose the problem, and then fix it or suggest a replacement.
Signs You May Need Garage Door Repair in Geneva, NY
If your garage door won't go up or won't come down, it's easy to recognize you need overhead door repair, but sometimes your garage door gives you signs before it completely breaks. Recognizing these signs can help save you some of the unexpected stress of being locked in your garage. A door that is squeaking, starts and stops while rising or lowering, slides off the track, or has any signs of rust should be inspected by a garage door technician. If you notice any of these signs, contact Wayne Dalton of Syracuse so we can schedule a visit to your Geneva, NY home.