Ithaca, NY Garage Doors
Wayne Dalton of Syracuse is the unparalleled leader in garage door replacement and repair in Ithaca. Winter weather storms into New York and with the harsh temperatures and blowing winds comes damage to your garage doors. Whether the ice, high winds, or water are warping, denting or damaging your residential garage doors, Wayne Dalton of Syracuse has the equipment and experience to fix your doors fast.
Garage Door Repair Services Available
Wayne Dalton of Syracuse can service any make or model overhead door in Ithaca and the surrounding areas. We stock equipment from garage door openers to door springs and everything in between. If your part is not in stock, we can order from local suppliers or the manufacturer to ensure you get a quality part that comes backed with a guarantee that Wayne Dalton stands behind.
Professional Ithaca Garage Door Technicians
At Wayne Dalton of Syracuse, there is a reason that we have an A+ rating from the Better Business Bureau. Our staff is composed of only highly trained and experienced technicians who provide expert service. The installation of your new garage door will always be done quickly, and without error, on a single visit. Our technicians have experience installing doors in all types of commercial and residential buildings. No matter how complicated your overhead door installation is, we have the know how and experience to complete it efficiently.
Additionally, all of our technicians are available for inspection and preventative maintenance services for your Ithaca overhead doors. Preventative maintenance for your overhead doors will help assure that you never need to contact Wayne Dalton of Syracuse for potentially more expensive emergency repair services. While our repair services are equally exceptional, we would prefer that you save time and money by never needing them and our technicians are happy to help assure that.
New Garage Door Installation in Ithaca, NY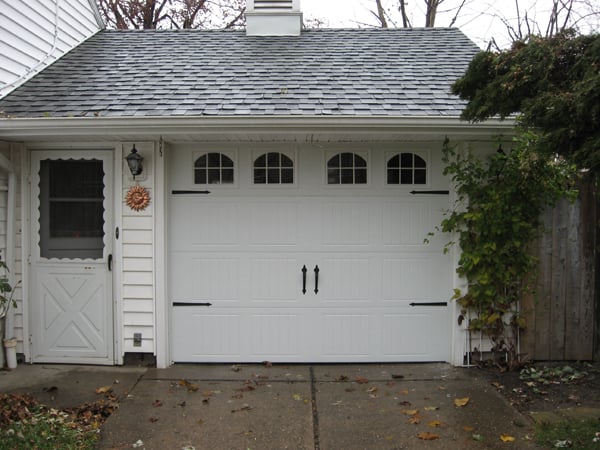 When your garage door just isn't doing the job anymore and its time for a replacement reach out Wayne Dalton of Syracuse for the most comprehensive selection of residential garage doors in the area. We offer a selection that includes steel, aluminum, wood and composite garage doors. Our installation technicians can install your garage door in a single afternoon and have your garage door up and running before you are home for dinner. Replacing your old Ithaca garage door can save money on your energy bill. The garage is often one of the least insulated parts of the house. New garage doors can also improve the exterior look of your home without the high cost of remodeling. Old, worn out parts can even be a safety hazard and accidents with old garage doors can even be fatal. Don't risk your family's well-being or let your home look tired for one more day, contact Wayne Dalton of Syracuse for the most expansive selection of modern garage doors in the area.
Get Started - Call For A Quote For Your Ithaca Garage Door
Our staff is always available to provide a free consultation and estimate for your new Ithaca overhead doors. We will help your choose a set of overhead doors that best improve the value and curb appeal of your Ithaca home or business and then set up an appointment for installation that best fits your busy schedule. At Wayne Dalton of Syracuse, we make the process of installing a new overhead door as hassle free as possible.
For Additional Information, Contact Wayne Dalton of Syracuse Today!