Oneida, NY Garage & Overhead Door Maintenance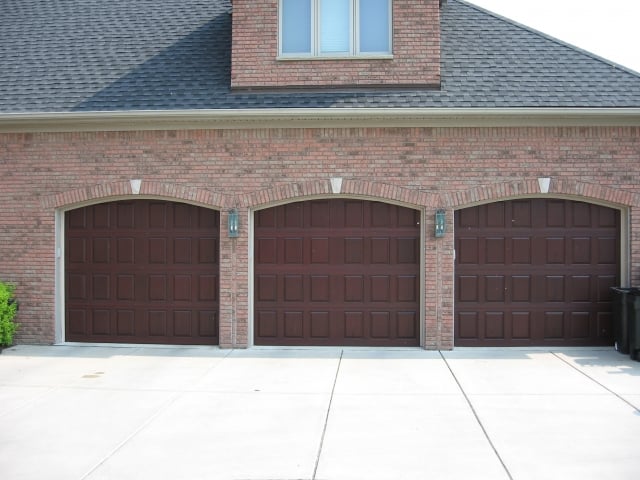 Newly installed garage and overhead doors will last several years before you need a replacement. However, you should perform regular maintenance to keep your doors in optimum working conditions. At Wayne Dalton, we provide quality garage door maintenance servies in the Oneida area and across CNY. Here are some vital areas of priority when performing garage and overhead door maintenance:
Garage Door Maintenance Safety Features
Garage door maintenance is all about inspecting the system for faults and issues needing urgent repair, and security is one of the crucial things to review. The technician will test various aspects, including door operation, balance, mechanical reverse feature, and photocell. You may need an upgrade if you have older garage doors lacking these security features.
Hardware Inspection is a Crucial Part of Garage Door Maintenance
Garage and overhead door maintenance technicians examine the door hardware for wear and tear. All systems require periodic inspection of the tracks, hinges, rollers, lift cables, and other mechanical parts. Signs of wear and tear or rust may warrant fastening, repair, or replacement. You should also inspect Oneida garage doors at least twice a year, focusing on alignment, noise levels, and operation efficiency.
Garage Door Servicing in Oneida, NY
Some garage and overhead doors don't require on-schedule servicing. However, it is vital to have a servicing routine. If you notice slapping, clicking, and groaning sounds, your garage door is likely due a service. The chain/belt, seals, and springs all need regular servicing. Your Oneida garage door technician will also tighten loose bolts, nuts, and screws and apply lubrication to keep the system running smoothly.
Overhead Door Maintenance Includes System Adjustments
If you have scheduling garage door maintenance, you may consider upgrading or tweaking a few things. The technician can help you increase or reduce the opening/closing speed, adjust track brackets to reduce friction, fix stuck wheels, or replace batteries and bulbs. Door adjustments are crucial to keep everything aligned and operable.
Maintenance Protects Garage Door Aesthetics
Cleaning is a significant step in any garage and overhead door maintenance. Clean as often as needed to remove dirt, stain, spills, and other unwanted contaminants. Don't forget to use the recommended cleaning agents/process and inspect the paintwork for damages and pests.
Contact Wayne Dalton For Garage Door Maintenance in Oneida, NY
Wayne Dalton of Syracuse is a leading garage and overhead door dealer in Central NY, with over 40 years of experience in the industry. Contact us today to find out more about garage & overhead door maintenance and other door services in Oneida, NY.