Oswego, NY Garage Doors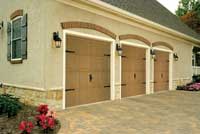 Whether you are looking to add some instant appeal to your home or you've had a frustrating situation requiring garage door repair, Central New York's number one garage door dealer is right there, ready to assist you every step of the way. A stylish and attractive garage door is always ready to welcome you home at the end of a long day. Wayne Dalton of Syracuse can help any homeowner find the perfect style for any home, from rustic and bold to simple and modern. Wayne Dalton of Syracuse has the perfect garage door to fit every budget.
Repair or Replacement Oswego Garage Doors
Oswego has harsh winters and cold temperatures can wreak havoc on your garage doors. Slippery driveways can also cause dings and damage to your garage doors when vehicles are entering and exiting your garage. Wayne Dalton of Syracuse offers more technicians than any other local company for installing and repairing all Oswego garage doors. Our reputable professionals can service any model garage door. Whether your garage door is jamming, not closing, acting unpredictable or needs replacement parts, our team offers an unsurpassed level of service, even in emergency situations. For garage door replacement and repairs in Oswego, make sure to call Wayne Dalton first.
Increase The Appeal of Your Oswego Home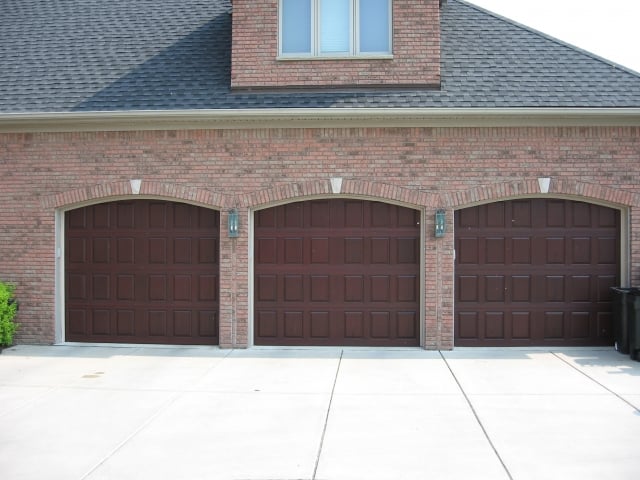 When home repair projects are ranked for retained value of investment, replacement of older garage doors ranks extremely highly. This remodeling project comes in second for low cost projects, adding value for a minimal investment. New garage doors add instant curb appeal to a home and make the exterior fresh and exciting. Updated garage door are a great point of interest for welcoming guests and can make your home warm and attractive. Whether you are looking to sell your home, need emergency repairs or just want to update your home with a new look Wayne Dalton of Syracuse has you covered.
Contact Wayne Dalton for Oswego Garage Door Installations TOday
For More Information about Overhead Garage Doors in Oswego, Contact Wayne Dalton of Syracuse Today!