Parish, NY Garage & Overhead Door Repair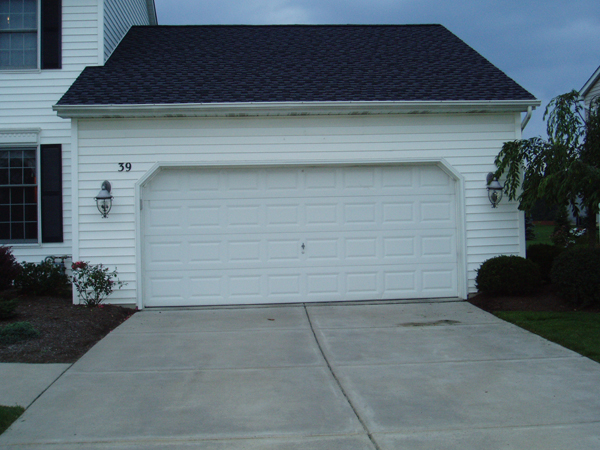 In today's world we are all very conscious of safety and security. You may often think about protecting your windows and doors, but forget one of the easiest access points for your home or business; the garage door. However, ensuring your garage door functions well and is in a good state of repair is absolutely essential. Not only could a poorly functioning garage door leave you at the mercy of thieves and opportunists, but a broken door could injure someone as it fell. Wayne Dalton of Syracuse specializes in garage door repair and overhead door repair and can be your trusted partner in ensuring that this access point to your home or business is never a cause for concern.
Expert Garage & Overhead Door Repair Techs in Parish, NY
The technicians at Wayne Dalton of Syracuse are highly trained and consummate professionals. Our technicians know how to conduct rigorous inspections and spot problems before they arise. It is important to find signs of rust, loosening, or weakening, in garage door springs before they actually fail. Garage doors are usually between 100 to 300 pounds, and can cause significant damage to people and property if they unexpectedly fall due to broken springs. Regular inspections can ensure that garage and overhead door repairs can be conducted before any damage occurs. Our technicians are also able to quickly diagnose other common issues, such as: doors that start and stop, doors that slide off of the track, and doors that make loud screeches and squeaks while in operation.
Services Beyond Overhead Door Repair
Wayne Dalton of Syracuse offers a full range of products and services to handle your garage door repair needs no matter the size of your home or business. We can ensure that your garage doors function seamlessly without your attention. We install attractive residential garage doors from major brands like Clopay, Haas Door, and Wayne Dalton. For commercial customers we have doors available from Cornell, Clopay, Haas Door, and Wayne Dalton. Garage door openers from LiftMaster and Genie offer reliable functionality year after year, along with reasonable pricing. Businesses with loading docks can rely on the products we offer from Blue Giant and Poweramp. We always stand behind our work and guarantee that nobody in the Parish area offers a better garage and overhead door repair experience than we do.
Contact Us for Parish, NY Garage Door & Overhead Door Repair Services Today
For more information about garage door repair & replacement options from Wayne Dalton of Syracuse Contact Us Today!