Syracuse, NY Garage Door Spring Repair
New home and business owners in the greater Syracuse area need a reputable and reliable partner for home improvement and repairs. Wayne Dalton of Syracuse is your garage door partner for residential and commercial garage door installation and repair. A locally owned and operated business with an outstanding rating with the Better Business Bureau, Wayne Dalton of Syracuse offers a comprehensive array of services for garage doors of all makes and models.
Keeping Your Family & Property Safe
Wayne Dalton of Syracuse's technicians are professional and highly trained. They can conduct inspections and preventative maintenance on your garage door before problems arise. However, if you are experiencing trouble with you garage doors, don't delay. The most common issue with garage doors are caused by broken and failing garage door springs. Rusted, loose or weakened garage door springs can create a dangerous environment. A falling garage door is heavy enough to seriously injure someone and can present a serious liability to visitors. For Syracuse garage door spring repair, Wayne Dalton of Syracuse provides quick and exceptional service at an affordable rate.
Garage Door Spring Repair & Replacement
Call Wayne Dalton of Syracuse at the first sign of needing garage door spring repair. Common signs of trouble include squeaky garage door springs, garage doors that start and stop, doors that slide off of the track, and signs of rusting or discoloration. These issues require immediate inspection by a qualified technician to diagnose the problem. Even if you have never had problems with your garage door, the responsible home and business owner maintains a yearly inspection to diagnose problems before they occur. Wayne Dalton of Syracuse's trained technicians offer thorough inspections of garage doors and all components, including track, springs, motor and electrical wiring. Recommendations for any necessary repairs will be clearly explained with a price quote and projected time-line of repairs, ensuring minimal inconvenience without frustration.
Avoid Repair with Inspections & Garage Door Spring Maintenance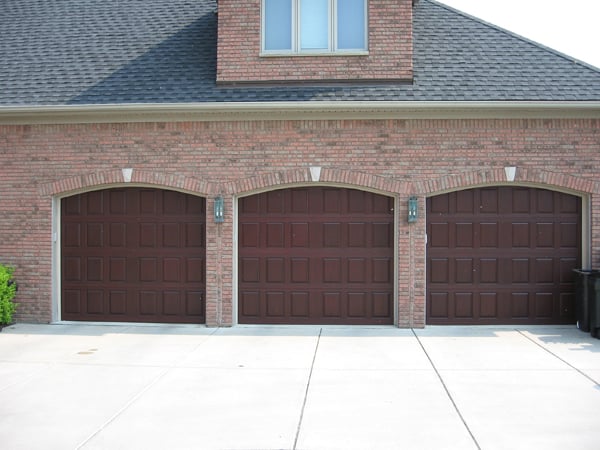 Maintaining your garage door adds curb appeal and value to your home. Regular inspections help avoid expensive emergency repairs and headaches, they also help keep your family safe. Although it's easy to neglect this entry to your home, it is vital to ensure the safety of your friends and family by providing proper maintenance to your garage door and nobody offers a better and more thorough garage door repair and replacement experience than Wayne Dalton of Syracuse
For More Information About Garage Door Spring Repair & Replacement in Syracuse, Contact Us Today!
.