Weedsport, NY Overhead Door Repair
Have You Noticed a Problem with Your Overhead Door?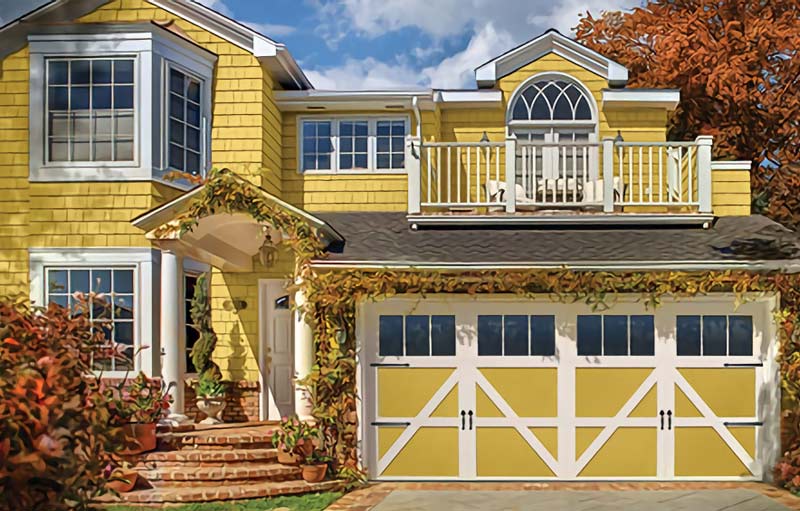 Doors tend to be an important part of a building. However, if someone has an overhead door installed somewhere, chances are very good that it is even more important than most of its horizontal counterparts. As such, if Weedsport, NY residents notice that an overhead door is showing problematic signs such as excessive noise, slowness when opening or closing, and even outright misalignment, they should seek out overhead door repair services sooner rather than later.
Why Should You Call In an Overhead Door Repair Specialist?
Some people will be tempted to overlook the problem for a time. Unfortunately, such issues won't go away on their own, especially when Weedsport weather is wearing on your door season after season. If anything, they tend to worsen because existing damage speeds up the rate at which damage accumulates. Something that can have disastrous results when left unchecked. Thanks to this, if someone holds off on overhead door repair, they could wind up with even bigger bill.
Alternatively, some people might want to fix their overhead door on their own. This is fine if interested individuals have the relevant expertise, experience, and equipment. However, if they don't, they can run into serious trouble. In part, this is because someone who doesn't know what they are doing can worsen existing damage, thus leading to much the same result as the aforementioned issue. Unfortunately, there is an even bigger concern because of the potential for injury. Simply put, overhead doors are heavy objects that can weight 200 pounds or more, meaning that it will be no joke if they fall on someone. Even worse, overhead doors work because of both extension springs and torsion springs. The first are relatively easy to replace. In contrast, the second are under considerable tension, meaning that they can send pieces of metal flying outwards with terrific force. People can sustain serious injuries because of this, which is why they should seek out overhead door repair rather than handle it on their own.
Contact Us For Overhead Door Repairs in Weedsport
Have questions about overhead doors? Please contact Wayne-Dalton of Syracuse for further information. Our team is standing by and ready to help schedule your overhead door repair!